ID Card Workshop Enables Easy Membership Solutions
If you have to keep track of a membership, whether you're a health club, a discount club, a convention, or an office with sensitive material, you need to have software capable of doing the job. ID Card Workshop is just the software you need. With a great WYSWYG editor and simple menus, you can put together membership card and keep track of your members with ease.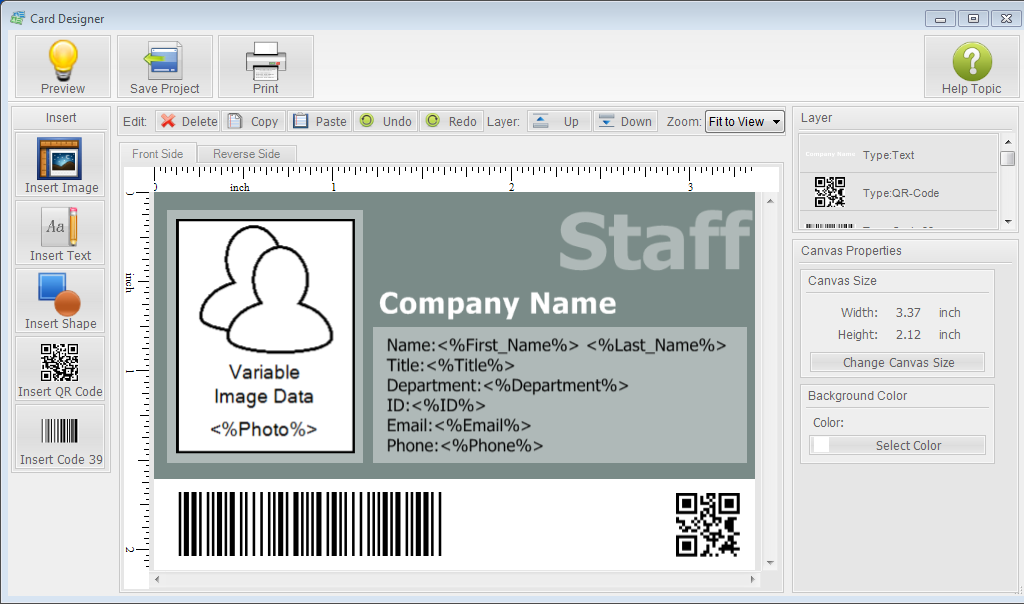 Image credit
Simple to Use
The easy to use interface gives you a simple menu with five choices: create a new project, records manager, card designer, card issuing center, and record seeker. Each screen has just what you need plus links to the logical areas you'll probably use while in the screen. For example, the "create new project" link brings up the project manager screen. In it, you create your project, but you can also import a project, backup your project, clone your project, edit the records, and edit the designs. You can also delete the project from this screen. If you choose to edit the records or designs, it takes you to either the edit record or edit design screens. Simple, easy, and fast.
Features You'd Expect on More Expensive Software
Nifty features with this software includes the ability to take pictures with your webcam and to create magnetic striped codes that are compliant with ISO/IEC 7811. All you need is a webcam and a printer that prints magnetic codes and you're all set.
The database supports Excel 2000 and later, Access 2000 and later, and SQL databases. This is very handy if you're importing your membership data from spreadsheets or need to switch from another membership software to ID Card Workshop.
Useful Templates
The templates available enable you to to get started quickly and modify them as you see fit. They're easy to use and you can quickly build your database in no time.
Priced Right
The best part about ID Card Workshop is the price. You don't have to pay a lot for great quality software. They feature two pay as you go plans: one month and three months. The pay as you go costs $14.95 a month or $37.95 for three months for three PCs. A Single User Unlimited Time Full License for 3 PCs costs $159.95. The pay as you go works well for conventions and special events that requires badges. Even if you pay for the unlimited full license, you can guarantee that you get quality membership software for the fraction of the cost the big companies pay for.
About ID Card Workshop
ID Card Workshop is an all-in-one id card making and membership management software, it enables users to create ID cards, staff cards, membership cards and any kinds of photo ID easily by just few clicks.
To learn more information of ID Card Workshop and download the free trial version, visit: http://www.IDCardWorkshop.com
References
Cnet download: http://download.cnet.com/ID-Card-Workshop/3000-18483_4-75737301.html
American City Business Journals: http://www.bizjournals.com/prnewswire/press_releases/2013/04/30/enUK201304301284​